The Best Part of Heaven
Knowing I've lived so many decades in a wheelchair, you can certainly understand why I've held on to Philippians 3:20 as my motto.
"Our citizenship is in heaven, and we eagerly await a Savior from there, the Lord Jesus Christ, who will transform our lowly bodies to be like his glorious body."
Can you imagine it? I'll have a new body fit for heaven and the new earth. That's not all. In 1 Corinthians 15, we read that our dying bodies will be transformed into immortal bodies. There will be no more chronic pain and no more sorrow or tears. No wonder I'm longing for heaven. Sign me up! Who wouldn't want their paralyzed legs and hands to work again?
As wonderful as it will be to have a new body, it's not the biggest reason why I'm looking forward to heaven. The primary reason is far bigger and more cosmic.
Someday soon, this present age will pass away. No more will it look as though evil is winning. The Bible tells us in multiple places, like in Ephesians 1:21, about an age to come when the last soul will be gathered in. That's when the kingdom of Christ will stand complete.
When that time comes, the matchless name of Jesus Christ will no longer be maligned or trampled on. Every knee will bow, and every tongue will confess that Jesus is Lord. Jesus will destroy sin, death, the devil, and all his hoards. He will judge all evil and obliterate it. He will throw the dark spirits into a lake of fire and empty the universe of evil powers.
Then the real party will start as Jesus Christ is crowned King of Kings and his glory will fill the universe. Earth and heaven will be restored, and the peace of Christ will fill every corner of the cosmos. Then, in a flash, with our sanctification completed, we shall be glorified and "we shall be like him for we shall see him as he is" (1 John 3:2). At that instant, we will be transformed.
Yes, I will have my new body, but best of all, I will have a new heart.
On that day, my heart will be completely free of puffed-up pride and its itchiness to have its own way. My heart will no longer keep a record of other people's wrongs or try to hog the spotlight.
My new heart will not compete, compare, or question the good purposes of God. Sin will no longer find a hiding place in the dark corners and crevices of my heart.
That's the best part of heaven.
With my new heart I will finally grasp that the whole plan of redemption was the Father's way of securing for his Son an eternal chorus of family members who will sing praise and magnify Jesus for ever and ever.
With your new heart, you'll understand it, too. The Father redeemed us so that he could give Jesus the greatest gift of all: a beautiful Bride, his joy and his crown. That's us!
Not only that, but you and I are Christ's inheritance, his birthright. If we suffer with him, like it says in 2 Timothy 2:12, we shall also reign with him. I have no idea what that will look like, but it may mean that together we will spread his kingdom way out into the farthest reaches of the universe, turning all that void into worlds of fruitful abundance.
Oh, what a glorious Day that will be. We will spend all of eternity blessing him for rescuing us from sin and sustaining us in our weakness.
Picture great multitudes of us, his children, surrounded by the angelic host, parading through gates of pearl. We'll be an infinite cavalcade proceeding from earth's wide bounds and oceans' farthest coasts, countless generations, all of us joyfully shouting, "Hallelujah! For our Lord God Almighty reigns. And his bride has made herself ready."
I am making myself ready, and I encourage you to make yourself ready, as well. I want you to be there with me in heaven. Place Jesus on the throne as King of your life. Say no to sin, and yes to Jesus. Let him be every hope in your helplessness. Choose Jesus. I want you to be there when Christ is crowned.
–Joni Eareckson Tada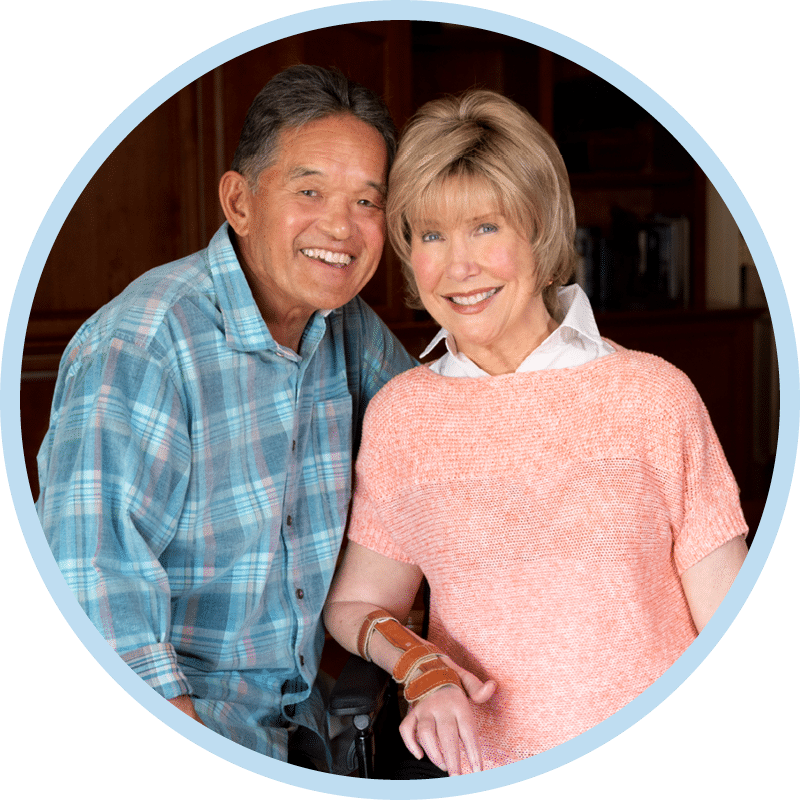 Our team would love to partner with you in your faith-journey as you navigate marriage, disability, and the trials of life.
The promise of heaven can inspire us to live well on earth, even as we long for eternity. Drawing on Scripture, Joni Eareckson Tada answers the deepest questions of our hearts about what heaven will be like, who we will see there, and who we will be there.