Standing in the Face of Attack: Remembering September 11th
"There's far more here than meets the eye. The things we see now are here today, gone tomorrow…"

2 Corinthians 4:18 (TLB)
Today is a difficult anniversary. Over twenty years ago, terrorist attacks delivered a tectonic shock to our nation, changing it forever. The tragedy of thousands losing their lives, of others forever bearing wounds, and how it thrust us into an unending war against terrorism… all of it makes my heart groan.
Just a week or two after the attacks, I was invited to come speak at several churches in New York City. Wheeling by Ground Zero, I could see the mound of smoking rubble; the twisted metal, shards of cement, and the heavy fog of caustic ash. I could smell the stench of chemical residue and oily dust clouding the air.
Everywhere I went, people were sobered. People were examining their lives, contemplating good and evil, life and death. Everyone seemed to be aware of how fragile and wispy life is.
People on the streets of New York and across the country seemed to know, "There's far more here than meets the eye. The things we see now are here today, gone tomorrow…" (2 Corinthians 4:18, TLB). At least that's what it seemed 20 years ago.
Then, a few years later, I visited the 9/11 Memorial in lower Manhattan, built over the site of the fallen Twin Towers. Ken and I, along with a few friends, walked through the wooded plaza and stood for a while at the edge of one of the waterfalls.
As we watched the water cascading down, down into a dark pit, it stirred up sadness. It was a graphic picture of the yawning abyss of grief and death.
We were quiet as we left. We passed a few chattering kids who were skateboarding, and students who were tossing a football. People picnicked on nearby benches, talking, laughing and guzzling soda. Fascinated tourists tumbled out of buses and stood, staring up at the skyscrapers. No one seemed to be struck by the sober gravity of the 9/11 Memorial. To them, it was a famous destination on a tour map.
Looking around, I wondered, do they realize they are visiting a graveyard?
Many people think that life is a parade that will go on forever. But it won't. Sadly, it often takes a national (or sometimes, personal) tragedy to wake us up out of our spiritual slumber and to get us thinking about how short, how brief life is.
The cosmic stakes are unbelievably high, and a tragedy can be God's way of splashing an ice-cold reality in our face: sin kills, hell is real, but God is merciful, his kingdom can change you, and Jesus is the Way.
I can't think of a better time to ask you this question: Do you treasure Christ as your Lord and Savior?
Jesus has a message for us: "Very truly I tell you, a time is coming and has now come when the dead will hear the voice of the Son of God… do not be amazed at this, for a time is coming when all who are in their graves will hear his voice and come out – those who have done what is good will rise to live, and those who have done what is evil will rise to be condemned."

John 5:25, 28-29 (NIV

)
No one wants tragedy to befall them. But should it come to your doorstep, let's make certain you are prepared.
John 5:29 says it all: "to do what is good" is to trust Christ; "to do what is evil" is to view life as nothing more than a never-ending parade. Today, wake up… don't join that parade.
–Joni Eareckson Tada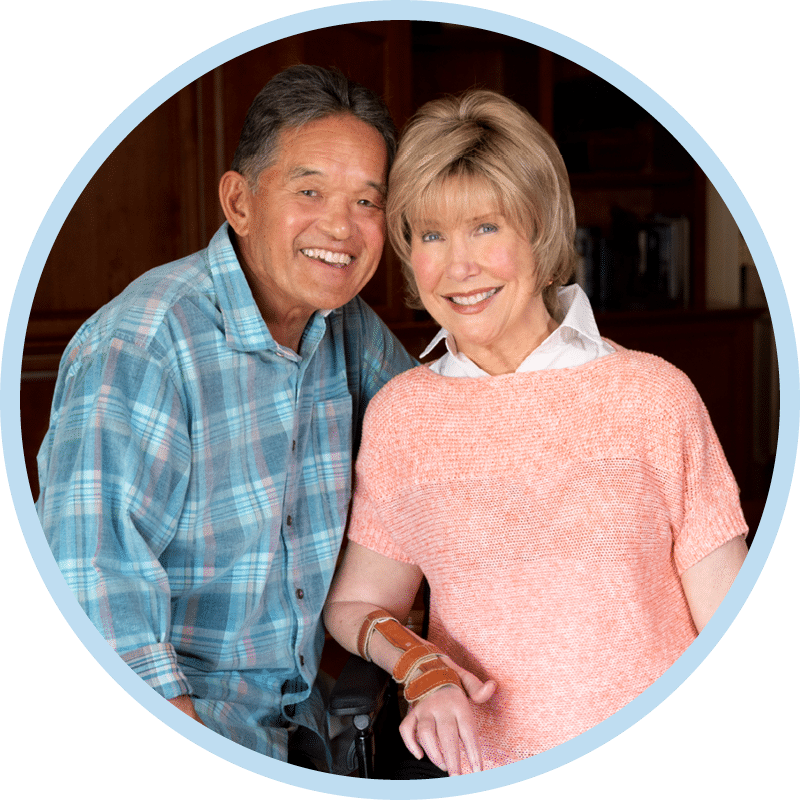 As your church family, we would love to join with you in prayer and offer you encouragement. Click the button below to get in touch with us!
Our American servicemen and women made a great sacrifice to serve our country and as a result of war, have visible and invisible wounds. Our Warrior Getaways are designed to serve veterans and their families by providing a wide range of accessible family activities, powerful speakers, worship, and fellowship with other veterans.