Kintsugi by the Master Artist
My husband, Ken Takeshi Tada is sansei; that is, 3rd generation Japanese-born in America. Even though Ken is as American as they come, his heart is rooted in the Japanese culture. And, in a way, so is mine. Especially when it comes to art.
The Japanese have developed an art form called kintsugi. It is a method of repairing broken pottery. Rather than throw a shattered ceramic in the trash because it's useless and of no value, a kintsugi artist gathers all the broken shards together on his work area.
He then mixes a special lacquer of gold or platinum and uses it as a bonding agent to adhere the broken pieces together. The artist then fills each crack with the expensive lacquer, putting each shard in its place. The result is a stunning work of art.
The point behind kintsugi is to showcase the object's brokenness, yet to visibly highlight its repair into an entirely new piece.
Rather than working to conceal its brokenness or disguise the injury, the artist intends for you to delight in his repair work. He creates a restored masterpiece that is far more unique than the original piece of ordinary pottery.
The end result is not only beautiful, but more valuable, and radiant with gold and platinum.
The art of kintsugi is a beautiful picture of redemption. Our fragile bodies, as 2 Corinthians 4:7 says, are jars of clay. We know clay can easily break, but Psalm 147 says God binds up our wounds. He is near to the brokenhearted, Psalm 34 says, and he saves those who are crushed in spirit. The Master Artist never tosses aside or trashes a broken life. He never turns his back on the needy. He's too loving, kind, and tender for that. As the Master Artist, God applies the gold of his grace to our broken lives. God puts us back together again in a way that does not conceal our pain but reveals his grace in and through it.
Rather than disguise the shattered pieces of our life, God accentuates them as the very places where his grace is on display.
It's a picture of 2 Corinthians 12:9 (NIV), "My grace is sufficient for you, for my power is made perfect in weakness."
God's power is beautifully displayed through weakness.
Jesus takes our brokenness and makes something so winsome, so powerful, so glorifying to his Name, that it's far more captivating than before. Jesus redeems and restores pain and brokenness in a profound, beautiful way.
Another word for kintsugi is "golden joinery." There's a reason for naming it golden! Japanese artists spare no expense in choosing precious metals as bonding agents. And God is the same! Just look at the enormous expense God undertook in order to redeem us! God applies the priceless blood of his own Son to our broken lives.
Kintsugi glorifies the artist—it shows him to be utterly masterful. And redemption glorifies Jesus Christ.
The goal is just as John 11:4 says: "This sickness will not end in death. No, it is for God's glory so that God's Son may be glorified through it" (NIV). The purpose behind God's master artistry is to brighten the glory of Jesus.
Every winsome, lovely attribute of God comes shining through when he redeems and restores lives. His work showcases his grace in our lives. Our redeemed lives then make others hungry and thirsty for that same godly compassion in brokenness.
This dark and dismal world needs authentic testimonies of people who choose hope, life, and dignity in Christ over despair, darkness, and death. The world will then sit up and take notice; they will look on in amazement that hope really can be found in hardship. They will see heaven-sent beauty as we show courage, perseverance, endurance, and hope in our hardship. God then intends that we pass on the hope we've found to others… redemption is never a private matter.
It's what can happen when we yield all our brokenness to Jesus so he can administer his "golden joinery," the precious platinum of his grace.
So when your life is shattered by deep disappointment or pain, allow God to "put you back together" in a way that is far more beautiful than before the trial. Rather than conceal the damage done, invite the Lord Jesus to accentuate the gold of his grace through the broken pieces of your life – it's a way of highlighting his magnificent handiwork in you, so that people can't help but admire the elegance of his glorious design in your life.
–Joni Eareckson Tada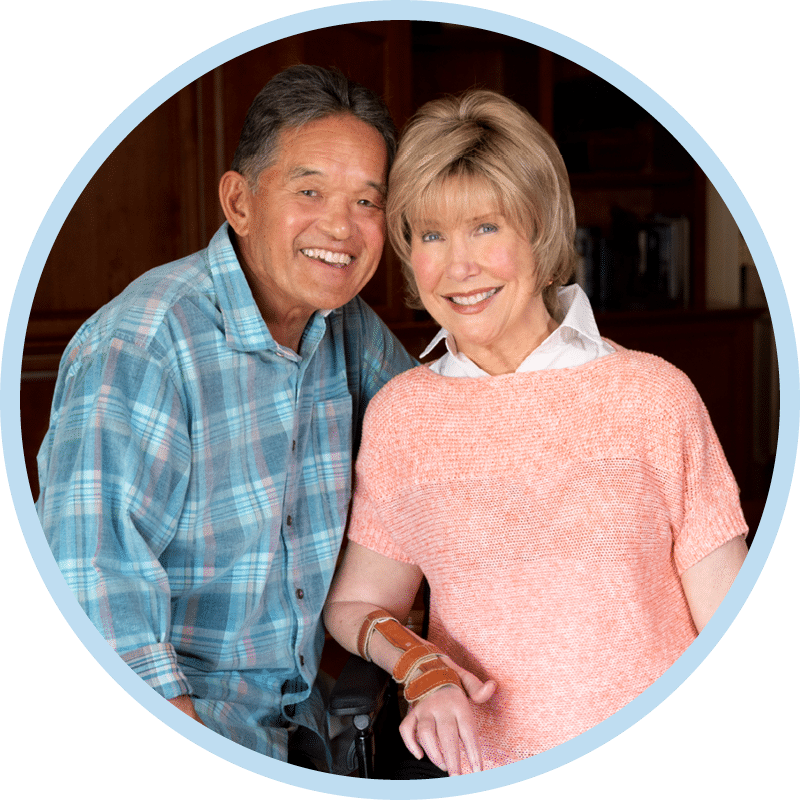 If you are going through a difficult time or need support of any kind, we would love to partner with you as your church family!