Finding God's Plan for Your Life
---
Subscribe to the Joni and Friends Podcast
---
When Maria DeGenova signed up to volunteer at a Joni and Friends Family Retreat, she didn't expect her life was about to change…
Now the  Joni and Friends New England Area Director, Maria has a powerful story to share. Growing up with sisters who lived with learning disabilities and mental health struggles, Maria struggled to understand her own story and identity.
As Maria says: "When I think about the families that we serve, I know the struggles that I faced growing up probably don't compare to some of the challenges they may face. But when I learned about siblings and 'glass children' in my early twenties, it was significant, and it really helped me better understand the context of the pieces of my own life and gave a voice to feelings that I had bottled up for many years.

The word 'glass' refers to people or, or siblings, who tend to be seen right through. A lot of people only focus on the child with a disability or whatever the challenge might be in the family. And so glass children are often unseen or overlooked. Not that any parent ever intends to do that, but there are just other more urgent needs…

And 'glass' also refers to a child that might appear to be strong, and usually are, but maybe not as strong as they look. And so in my story, I worked extra hard for a very long time to hold it all together. And it was exhausting, until I broke…"
But God had a plan for Maria. When Joni and Friends New England staff member Liz Babbitt shared at Maria's church about a need for volunteers, Maria's mom signed up and asked Maria to serve alongside her. So in August of 2014, Maria decided to volunteer at Family Retreat.
Maria calls her Family Retreat volunteer experience "life-changing."
She arrived to volunteer feeling distant from God. But through her experience of ministering alongside believers with strong faith, and watching families navigating disability thrive in their dependence on God, Maria's heart changed for good.
As Maria said: "Serving at Family Retreat that first year is where I truly believe I committed my life to Christ. And it just began a beautiful journey and walk that surprised me with eventually leading to a role with Joni and Friends full-time [and to] some of the most incredible friends. And just understanding that the body is weaker without our friends and neighbors impacted by disability.

I could go on, but that first-year Family Retreat has had a significant impact on my life. And I've seen that in so many other volunteers that come to a retreat. I love that our families serve our volunteers and together we're collaborators for the kingdom—and lives are changed."
Through more than a decade of serving families living with disability, Maria has experienced healing and new hope. She has discovered that Christ is near and faithful, no matter what life brings.
Maria shared one of her favorite reflections from our founder, Joni Eareckson Tada, regarding the diving accident that left her with quadriplegia. Joni talks about her diving accident as the beginning of an incredible adventure. And when asked whether she considered the accident a tragedy, Joni pointed to a quote from Oscar Wilde: "There are only two tragedies in this life: one is not getting what one wants, and the other is getting it." Joni reframed Wilde's point to say that there are only two joys in this life: one is having God answer all your prayers, and the other is not receiving the answer to all your prayers.
Maria understands how it feels to have prayers answered, and to have prayers remain ungranted.
She reflects: "I have found that God knows infinitely better than me—and he is utterly dependable no matter which direction circumstances take." Maria hopes that you will know and trust that God hears you, and is always faithful.
Tune in to hear more of Maria's story, and learn how you can recognize God's presence and embrace his plan for your life.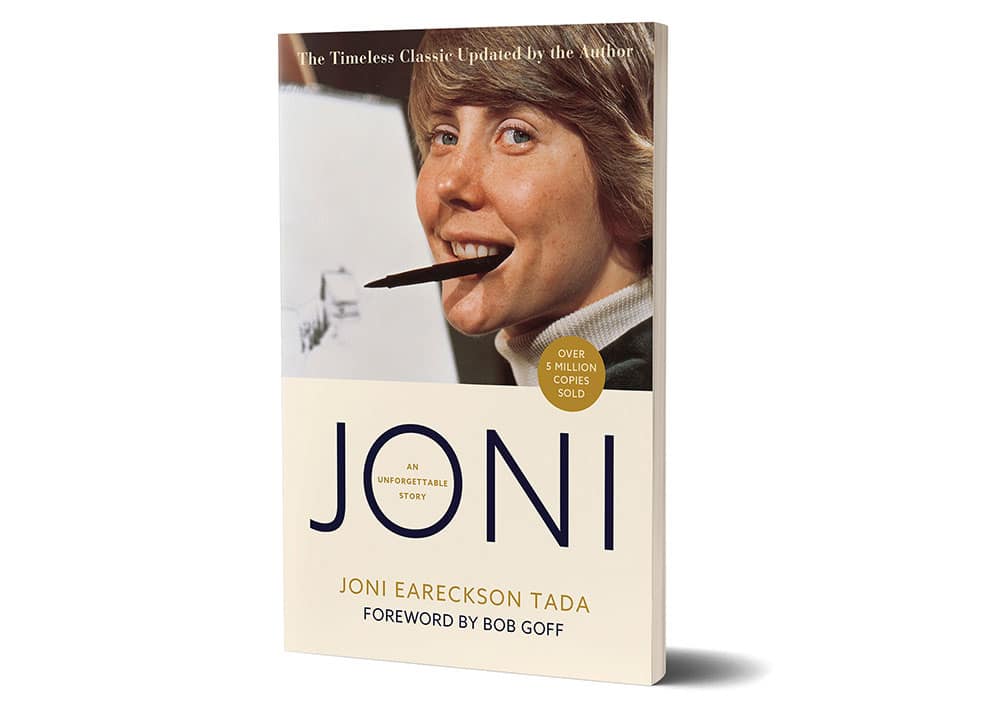 Filled with practical insights, Joni Eareckson Tada's story reveals the power of God's love to transform, as well as the triumph of faith over pain and suffering.